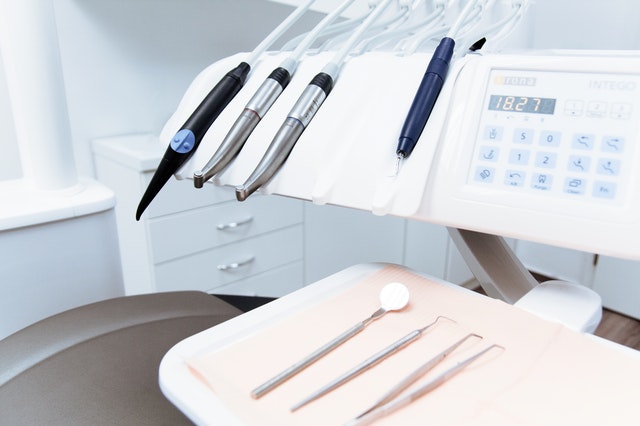 When you go to the dentist, how do you feel? Many people say that they feel nervous or scared when they have to visit a dental office - but we want to make sure that you feel totally safe and comfortable while you're here. That's why Carolina Family Dental follows OSHA guidelines in order to provide dental infection control to all of our patients.
Before you sit in the chair for your appointment, our friendly staff takes the time to clean the examining room that you'll be in. Each surface is cleaned and decontaminated ensuring that the room is clean and ready for your visit.
In addition to the room being cleaned, our dental tools are also thoroughly cleaned in a special sterilization machine. This machine is regularly serviced and monitored so to be certain that our dental infection control standards are exceeded and you can feel safe while you're here.
All of our staff members are trained to follow the same OSHA sterilization recommendations for hospitals. This includes only using disinfectants that are approved by the US Environmental Protection Agency (EPA), such as a diluted bleach solution and EPA-registered antimicrobial products.
Now, we know that this information about dental infection control won't get rid of everyone's fear of the dentist - but we're hoping that it at least gives you peace of mind. Because at Carolina Family Dental, our patients mean the world to us, and we want to be sure you feel safe while you're in our care.
If you have any questions or would like to schedule an appointment with us, please contact us here.